IPTV SMARTERS TUTORIAL
After opening,  you will see the "Terms of Use" agreement.
Click Accept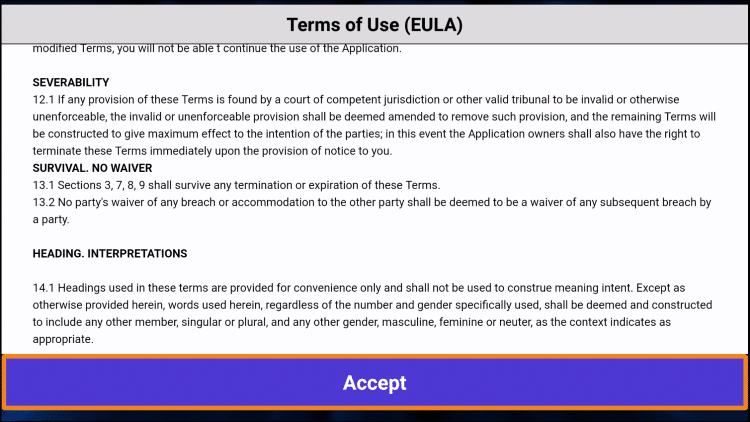 Click Add New User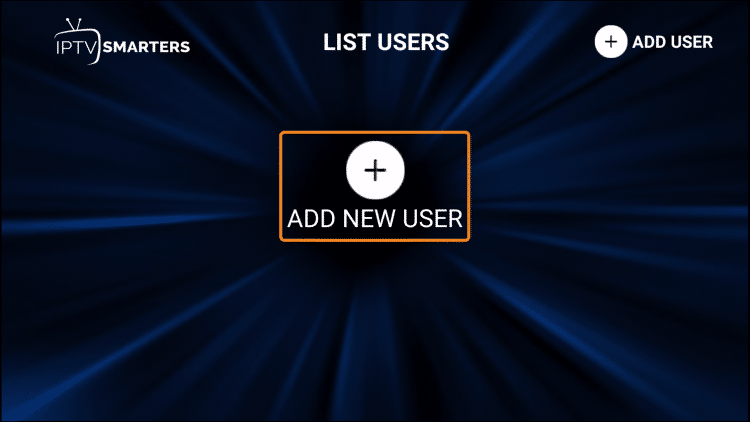 Choose login with Xtream Codes API
OR
If your IPTV Provider does not have an Xtream Code, you can use an M3U URL and choose to Load Your Playlist or File URL
Most M3U URLs require that you input your service username and password.  You will usually see where these go inside the URL as they are indicated by "username=xxxx" & password=xxxx".  You will input your username and password where the x's are located.
Here is an example of an M3U URL.  This is not a real M3U URL but this is how the structure typically looks.
Because these M3U URL's are so long to type, we recommend using an API or Xtream Code if applicable.
Enter account information and click Add User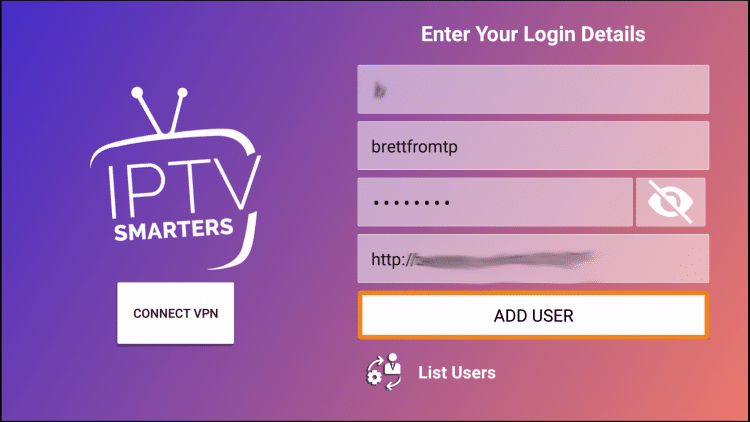 Wait for User added successfully message to appear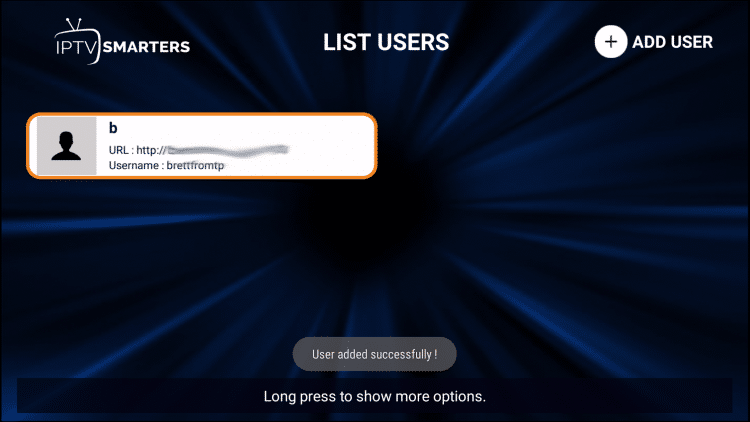 Click your Profile and enjoy it!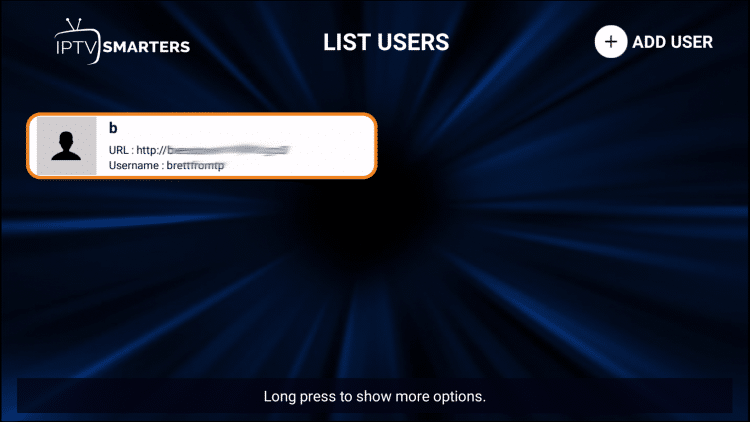 While most will use this app on their preferred streaming devices such as a Firestick or Android TV Box, there is also an iOS app that users can install directly from the Apple App Store.
Follow instructions below to install and use IPTV Smarters on iPhone or iPad:
Install IPTV Smarters on iPhone/iPad
1. Within the Apple App Store, search for and Install the IPTV Smarters App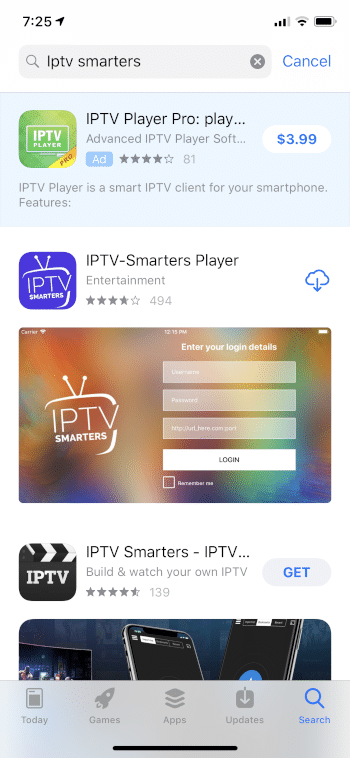 2. Return to the home screen to find the IPTV Smarters app installed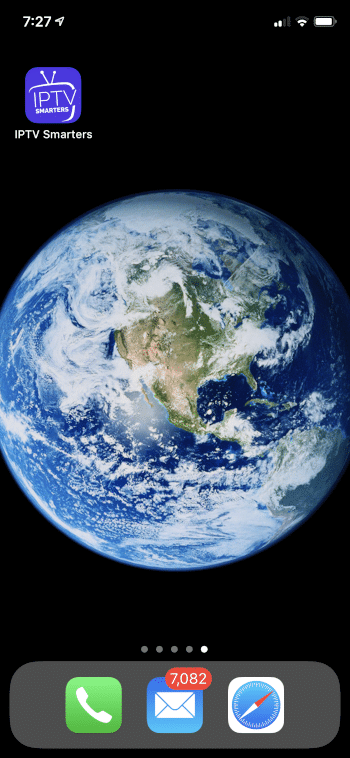 3. Launch the app and click Accept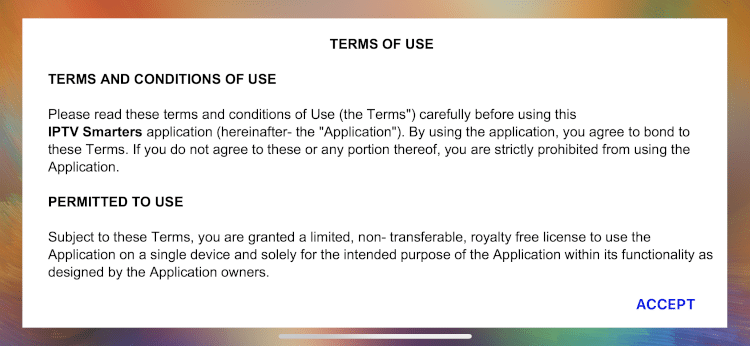 4. Enter your login credentials and click Add User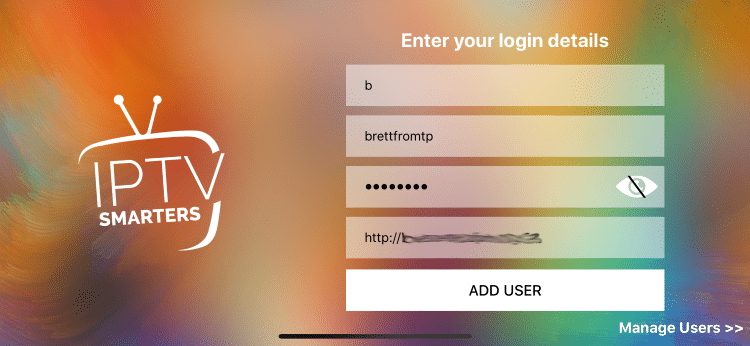 5. Wait for Channels to download
Once finished your IPTV Service is available for use. Enjoy!
IPTV Smarters Features & Description
One of the best features that IPTV Smarters provides is the opportunity to download and use more than one "Playlist" or IPTV Service. Midnight IPTV always recommends having a backup IPTV Service in case your favorite provider is not working.
This is a great way to ensure your live streaming is always available and manage your favorite channels across multiple platforms: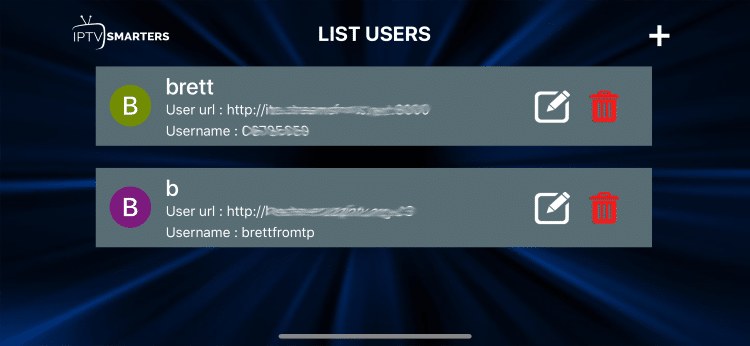 Many prefer to use an EPG or Electronic Program Guide within IPTV Smarters. You can install this using your IPTV Service's EPG M3U URL.
To do so, select Install EPG from the app main menu: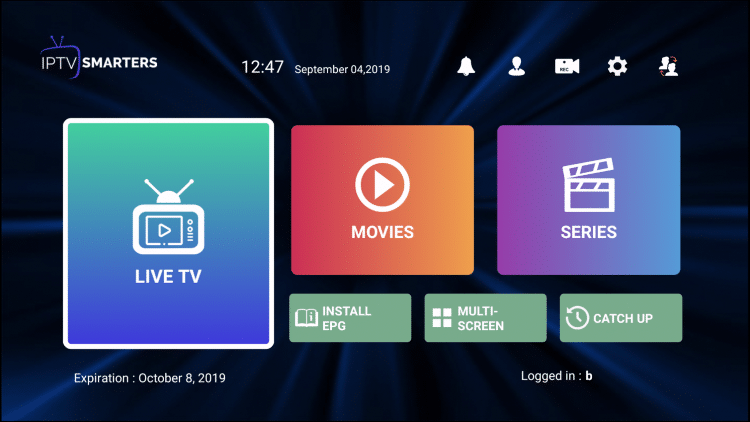 Click the box for EPG source link and enter your EPG M3U URL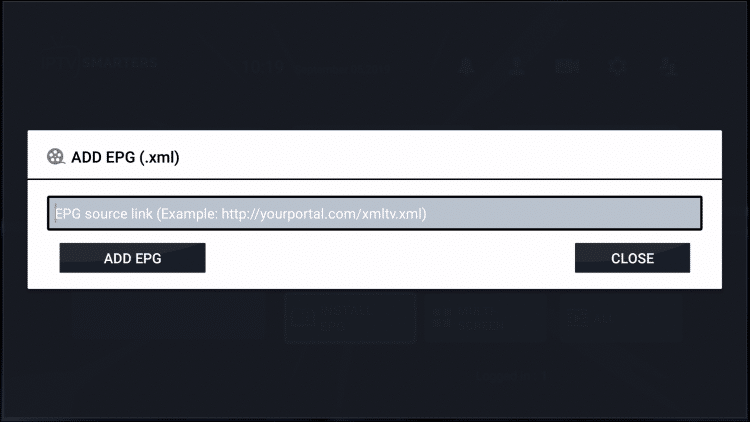 When finished, click Add EPG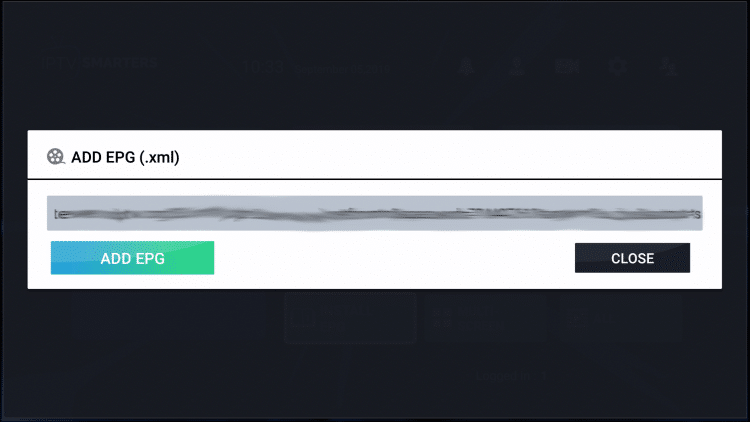 The Program Guide will now install. Enjoy!
Using the EPG is the best way to view all Channels and Programs available within IPTV Smarters.
For those who wish to record within the app, there is a way to do so. Use the guide below that will show you how to record IPTV on your preferred device:
How To Record IPTV
IPTV Smarters also offers the ability to use an external video player for streaming. We have found MX Player works great within this app and many others.
Prior to integrating this within IPTV Smarters, we must install it via side-load.
How To Install MX Player on Firestick, Fire TV, Android
Once installed, we can authorize use within settings:
Click Player Selection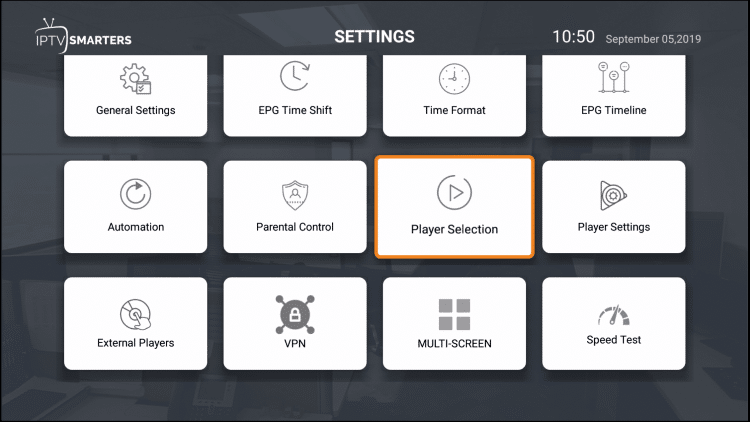 Click Add Player
Choose MX Player
Click Add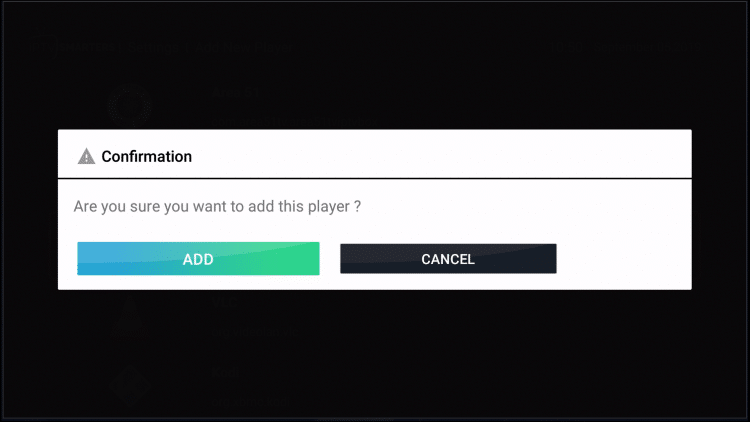 Change Player to MX for any Category you prefer
Click Back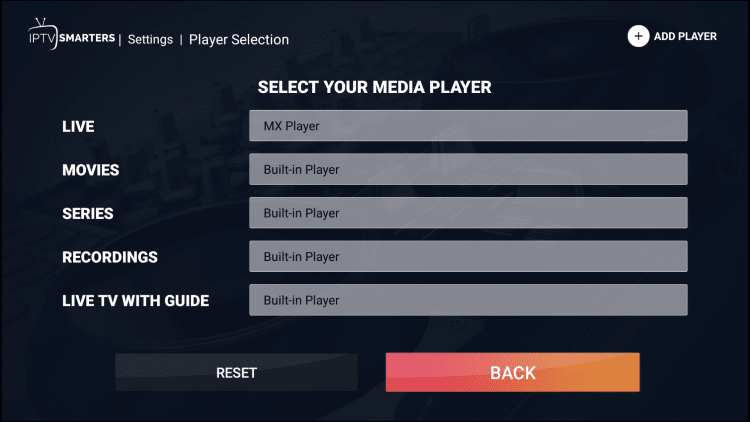 That's it! Your app is now set up for use.